company profile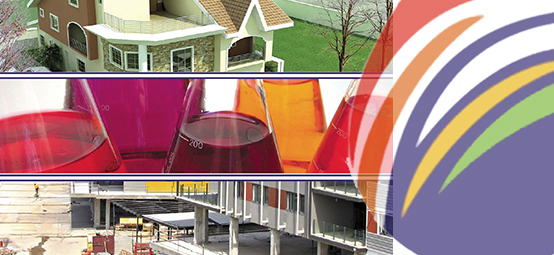 Formed in 2000 as part of conglomerate, Abbey Lincoln Group has rapidly established itself as a major player in Nigeria with an innovative approach and entrepreneurial excellence.

Abbey Lincoln Limited is a highly diversified global group. Many of our core businesses can be found within the Sub-Sharan region.

Abbey Lincoln Limited many businesses are held in Lagos (Nigeria), London (UK), New york (USA). The Nigerian Company is responsible for formulating and directing overall group strategy and provides a range of services.
our mission
Our mission help us drive our objectives and provide us with guidelines by which we achieve meaningful results. Our corporate values are guideposts to mark the path and guidelines within which we behave in our dealings with each other, our clients and the communities in which we operate. Only by maintaining this shared focus do we, as individuals, become a successful team, and Sutherland achieves its full potential.
our promise
We insist on open, honest and fair relationships with each other, our customers and business partners.
We will lead by example and set our standards high for others to follow.
Worry about enviroment according to latest industry standards
Safety as top priority in assuring safe work procedures
Investing in technology to provide fast, acurate and cost-effective service
We respect our employees and value their contributions
the board of directors
Abisodun Awoleye,
BSc(Hons),MCSE
Managing Director/CEO
Abisodun Awoleye is the founder of Abbey Lincoln Ltd, a company he built from the scratch over 16 years ago and he currently preside as the Chief Executive Officer. He is an established businessman with key interest in construction, real estate, oil & gas, hospitality, textile and hair products.

A graduate of Business Information Technology from South Bank University London and Microsoft Certified Systems Engineer. He combines passions, commitment, creativity, and his entrepreneurial foresight has been the primary driving force behind the success of the company.

Since assumption as MD/CEO, the company has achieved exceptionally and engaged in various sectors whilst expanding internationally. Using his expertise to acquire major contracts and new business ventures, Abisodun is characterised as a visionary, strategist and tactician with a consistent record of delivering extraordinary results.
Thomas Aderemi Awoleye,
B.A(Hons), MSc,MRICS,MCABE
Executive Director
Thomas has a wide range of experience and expertise in most areas of construction and real estate development. He has been in private practice for over 15 years advising businesses, estates, government and charitable organisations as well as individual property owners. Proactive and innovative in his approach, he takes great pleasure in tackling and overcoming the numerous problems and challenges that are encountered on most construction projects. Working closely with clients, Thomas and his team ensure the clients' key objectives are not compromised and that budgets are closely maintained. Thomas is both a Chartered Surveyor and Chartered Building Engineer. A graduate of Economics and Business Administration & Management from Oxford Brookes University and MSc in Environmental Civil Engineering from University of Liverpool.

Since joining Abbey Lincoln, he has worked on a wide variety of projects including planning, design and construction for UCH Ibadan; under the Federal Ministry of Health, development of numerous estates and residential redevelopment schemes. He has in-depth expertise in areas of design and planning, contract administration, property management, development appraisal and project management. He is also skilled in management and maintenance of clients' property assets. Thomas has fulfilled these roles across a wide range of building types, property sectors and locations. His experience has gone a long way in enhancing the operational efficiency of the company over the years.
Olukemi Omotoso,
LL.B.(Hons)
Company Secretary/Legal Adviser
Olukemi Omotoso joined Abbey Lincoln Group in 2003 and was called into the Bar in 1993. She attended the Obafemi Awolowo University Ile-Ife, Nigeria and obtained an LL.B Degree (Hons).

Her practice areas have over the years covered largely Company Secretarial Practice, Real estate development, financing, property management and conveyance. She has acted as Company Secretary to a number of companies and represented their interest in various corporate commercial transactions.
Adeniyi Olubamowo,
FCCA,ACA
Chief Finance Officer
Adeniyi is a Management and Tax Consultant and has been an independent consultant to Abbey Lincoln Ltd since 2005, before he joined as the chief finance officer in 2007. He also has over 18 years of experience in the implementation and management of financial, and management information systems. He has been involved in the management of systems integration of some Revenue Generating bodies in the UK and Nigeria.

Adeniyi is a UK trained Chartered Accountant. He is a fellow of Chartered Association of Certified Accountants (FCCA). He is also an associate member of Institute of Chartered Accountant of Nigeria (ACA). He is married with kids and has brought his wealth of experience to the Management of the Company.
Eso Samason Olusegun,
HND,MSc
Project Engineer
He is a graduate of Civil Engineering from Ibadan Polytechnic, Ibadan in Oyo State and M.Sc. from De Montfort University (Leicester) Bedford, United Kingdom.

He has over 34 years of working experience in construction engineering/ consulting in various capacities, he join the Company 6 years ago and has since then, his immense contribution to successful completion of projects executed by the Company over the years is highly commendable. He is a member of Nigeria Institute of Technologist in Engineering.
Babajide Ibraheem,
HND.Arch
Project Architect
He is a graduate of Architecture from Lagos State Polytechnic. He has ten years experience in all aspects of construction works and architectural designs. He has worked meticulously for both private and public sectors across the country. His level of dedication and professionalism is impeccable.
Eng. Bayo Kehinde Amusan,
BSc
Civil Engineer
Mr Amusan is a Corporate Member of the Nigerian Institute of Structural Engineers. His career in construction and engineering spans approximately 16 years, He is responsible for all structural design and has worked with Abbey Lincoln Ltd since 2005 on a wide array of projects.
Arc. Yakub Babatunde Amusan,
BTECH.Arch,MSc
Civil Engineer
Mr. Yakub attended Ladoke Akintola University where he earned his Bachelor of Architecture degree in 1997 and in 2005 his Msc at Rivers State University of Science and Technology. He is a chartered member of the Nigerian Institute of Architects. He began working at Lagos State Ministry of Works and subsequent licensure he assumed the role of project architect with Abbey Lincoln in 2007.

Mr. Yakub is involved with every phase of project development from initial programming and site selection to construction administration and project close-out.
John A Alufohai,
DIP(Q.S),M.Proj,MGT,FNIQS,FRICS
Former President of the Nigerian Institute of Quantity Surveying
Mr Alufohai is the lead principal consultant to Abbey Lincoln Ltd on all projects in relation to quantity surveying. Mr Alufohai is a Chartered Quantity Surveyor, and has extensive experience within a variety of organisations at senior and director level, including contractors, private practice, government departments and a major oil company.

During his 30 years in the industry, he has been involved on a large number of commercial and residential building projects, civil engineering projects such as airports, highways, railways and bridges, power stations, oil, gas and petrochemical process plants, and mechanical and electrical installations.